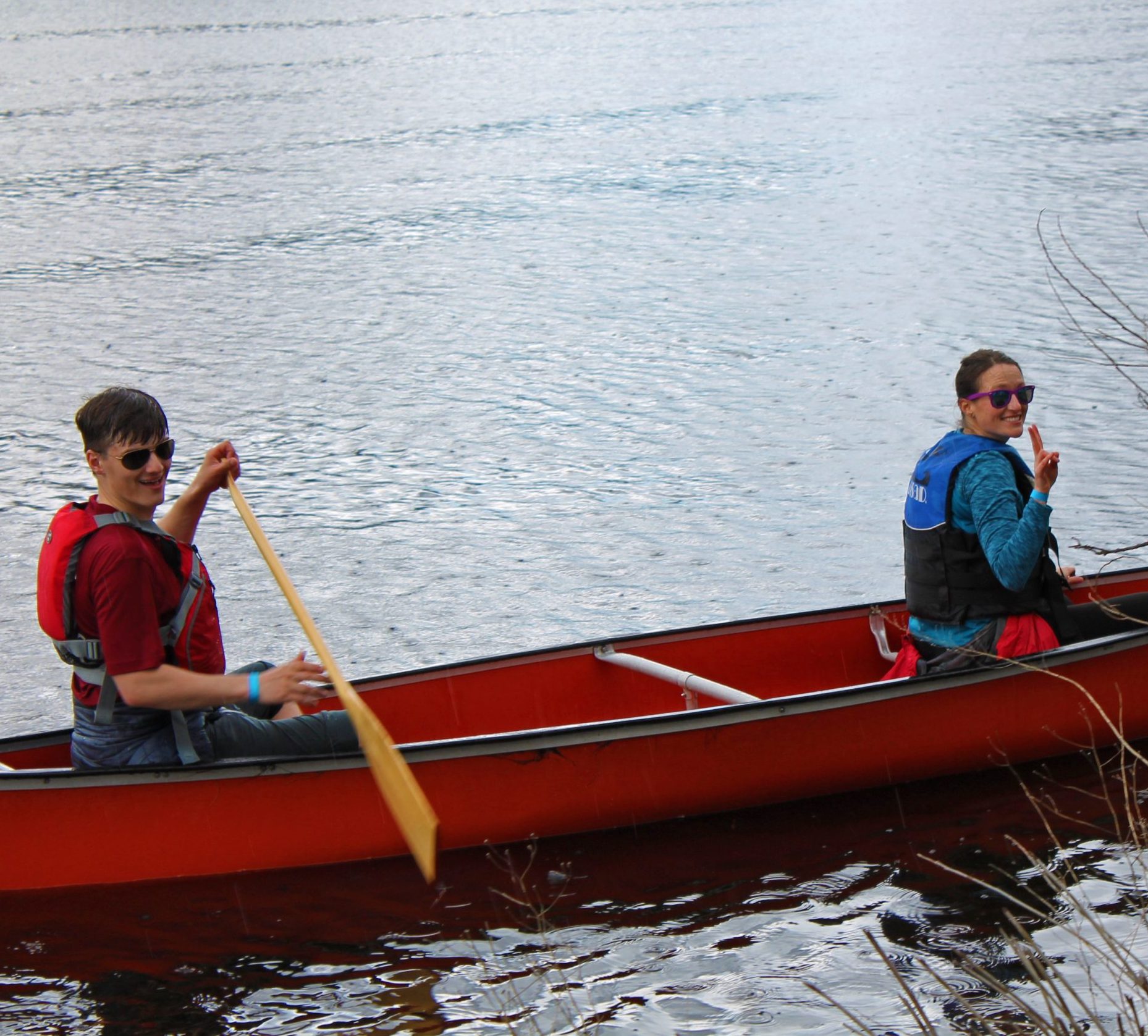 Gemma Kite, P.E. is a talented engineer and water industry professional who has nurtured a relationship with a Boston based non-profit, X-Cel Education (X-Cel). Through networking with the Charles River Watershed Association, she met Aaron Dale, Program Manager of X-Cel Education's Conservation Corps. Once they talked, she realized HW's staff expertise and skills might match the training priorities for the program, and she launched a volunteer program. Many of these students are considering career options that do not require a four-year degree, like wastewater and drinking water treatment system operations. Currently X-Cel is graduating 30 students per year.
"X-Cel's goal is to provide training and exposure for young people in the environmental and conservation areas. X-Cel Education improves economic opportunity in underserved Greater Boston neighborhoods through accessible, individualized, and free high school equivalency education, post-secondary preparation, and career readiness development."

X-Cel Education
Wastewater Training & Stormwater management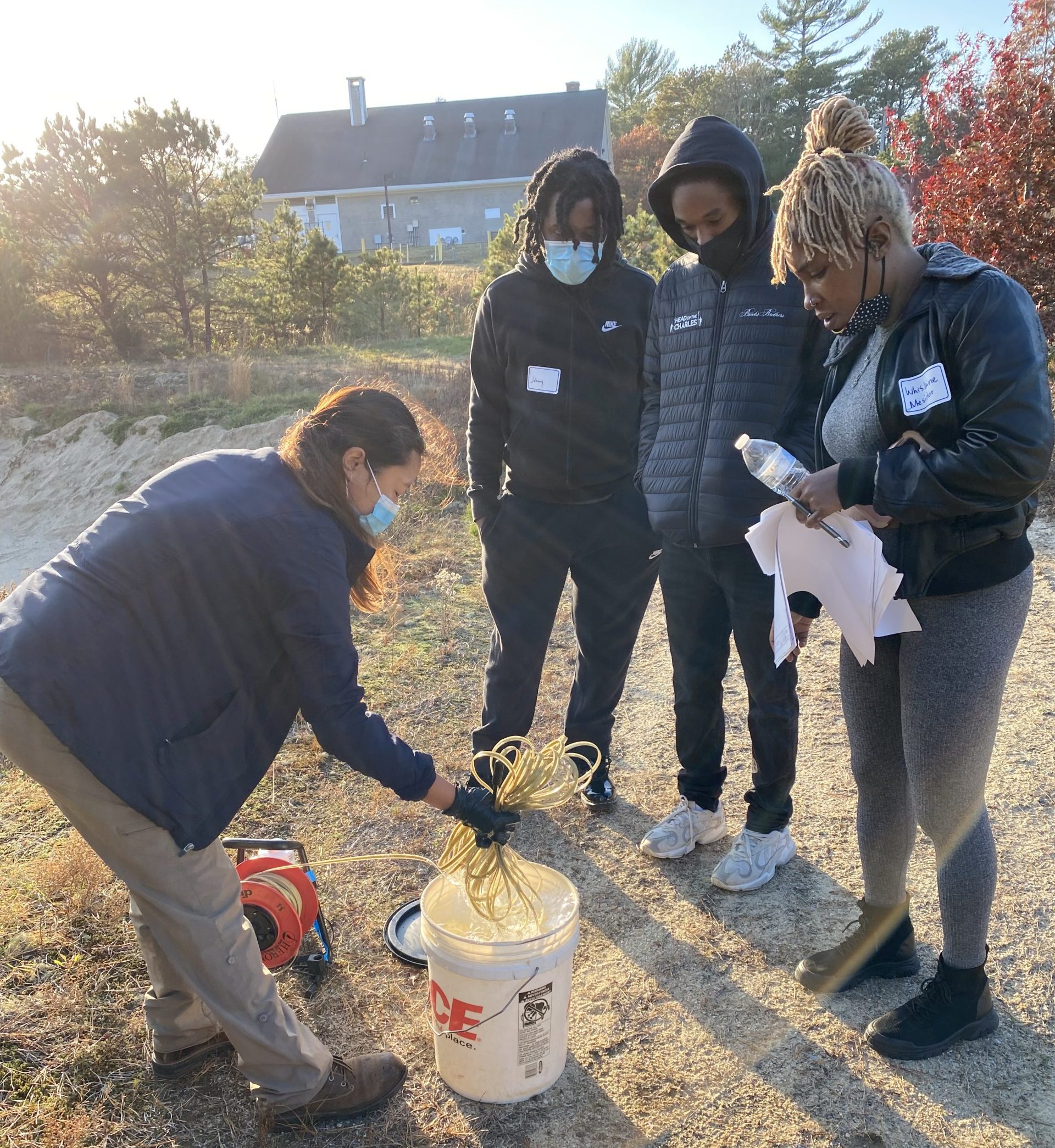 The wastewater sector may not sound appealing to many, but truth be told, it is a growing field that is not going away anytime soon. X-Cel's program offers classwork combined with hands-on field training with professionals, like the engineers and scientists at HW, to learn and hone the skills they will need as treatment facility operators. The trainings help to increase the students' awareness of environmental career paths and other opportunities. Students learn how to take samples and witness wastewater operations during tours of nearby treatment facilities. Through HW, participants have also learned about stormwater management practices by helping with site maintenance and meeting our engineers.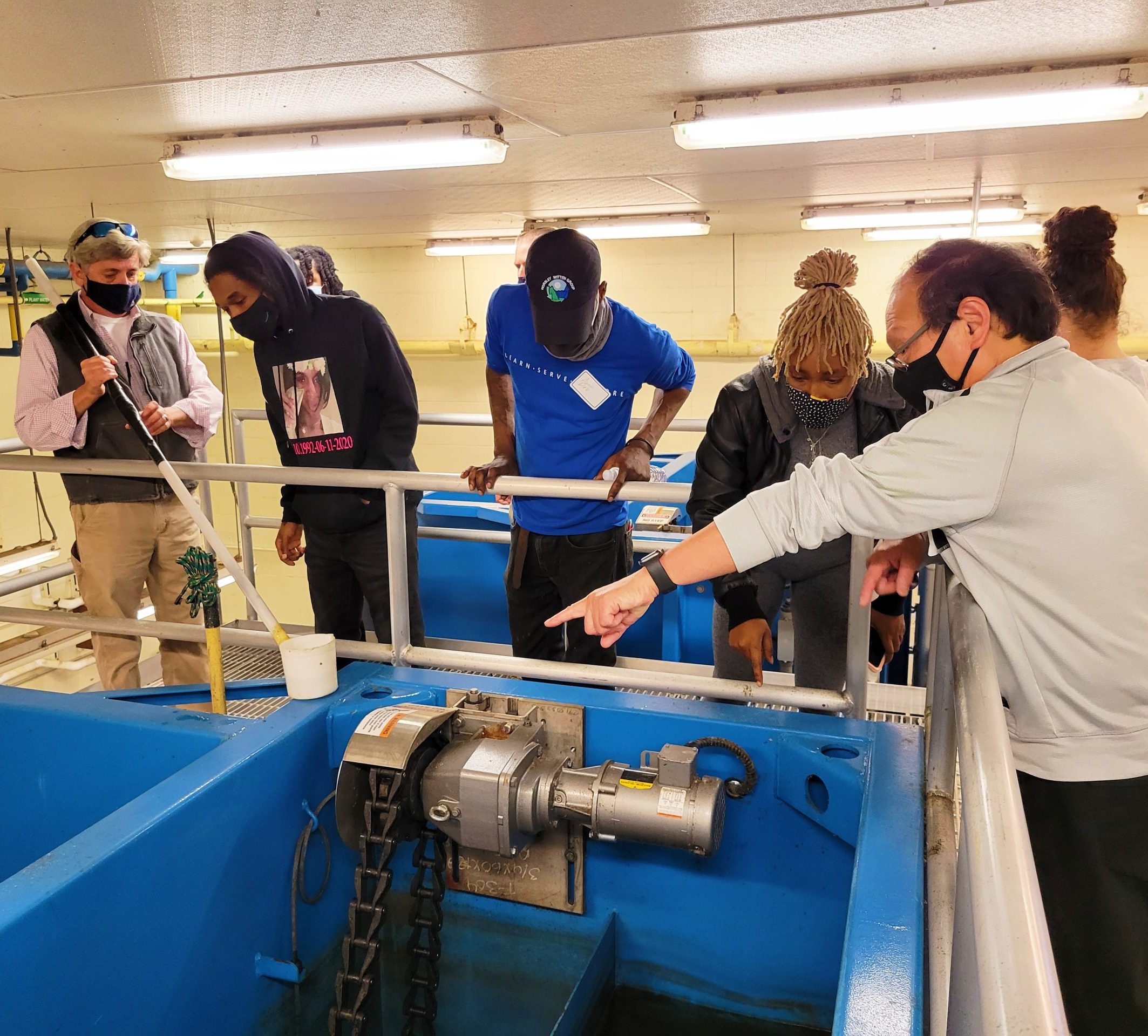 HW and fellow engineering firm Woodard & Curran are corporate partners to X-Cel Education. We have teamed together to offer training at client sites including The Pinehill's LLC. wastewater treatment plant. After two successful trainings held last year, six trainings are planned for 2022. Our favorite part of the training is sharing our career choices and milestones one-on-one with the students! We look forward to participating in future training events where we can meet new people.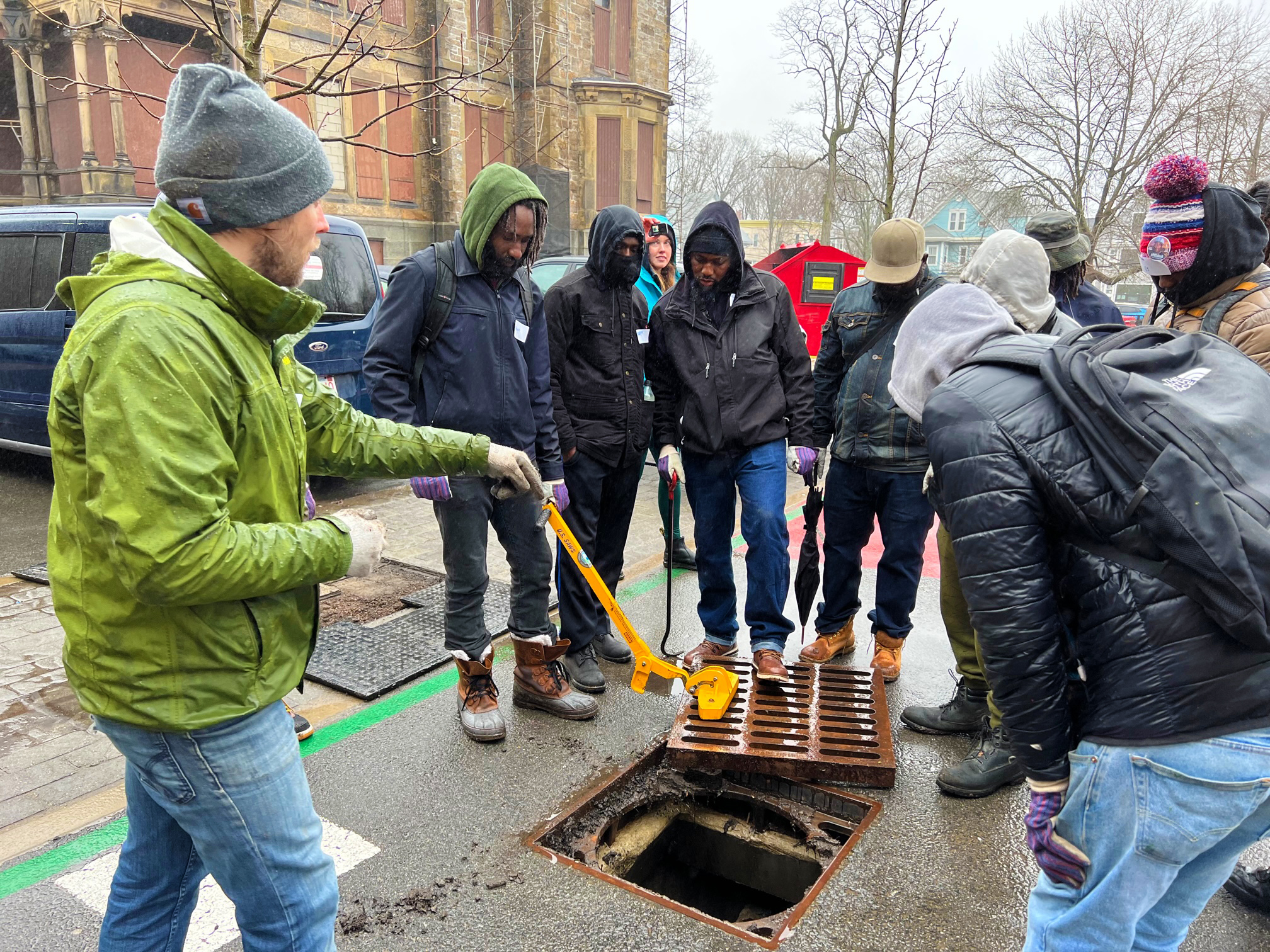 We hope that by reading this blog post and learning about X-Cel Education we can bring much needed attention to the program and the participants. Currently Gemma is considering co-authoring a presentation at a water focused conference that will also help spread the word. X-Cel has only a handful of partners and is looking for more connections that can expand on the training opportunities . Woodard & Curran have found that it is a great avenue to find young wastewater operators. You can read about their experience at their site.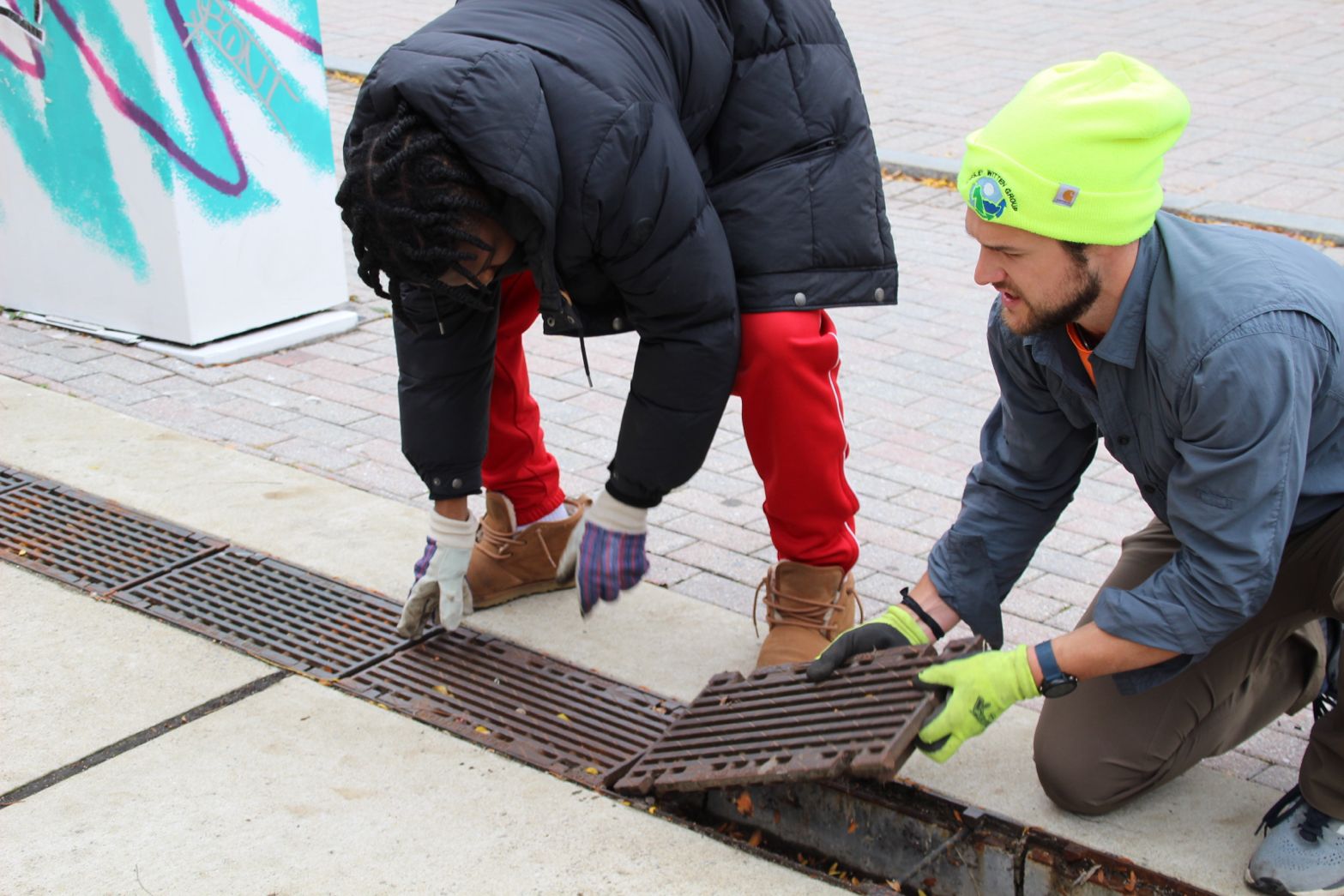 Learn more about X-Cel Education.
What other training opportunities are a good match for this program?
Reach out to Gemma Kite to start a discussion.