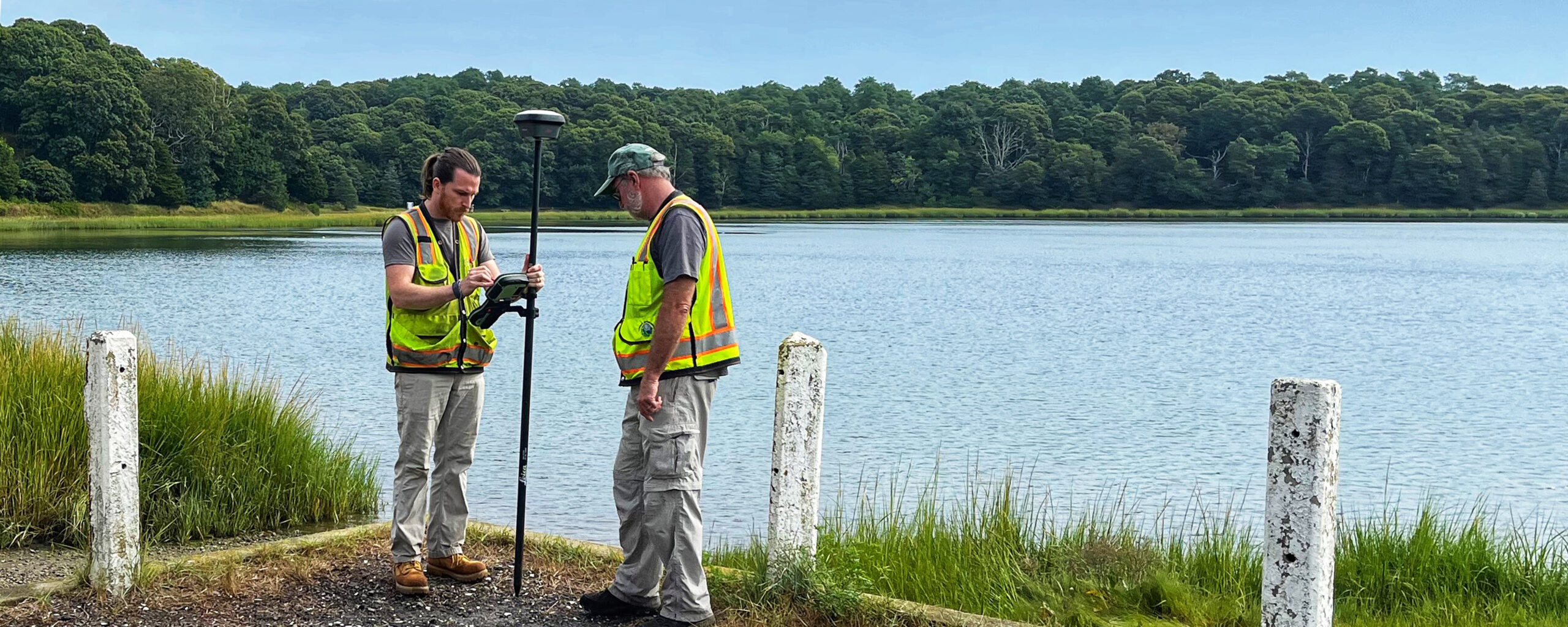 Do you need a more environmentally-sensitive engineering solution? Looking for a one-stop shop for survey, site design, and construction administration? Need a bit more resiliency in your infrastructure? You've come to the right place.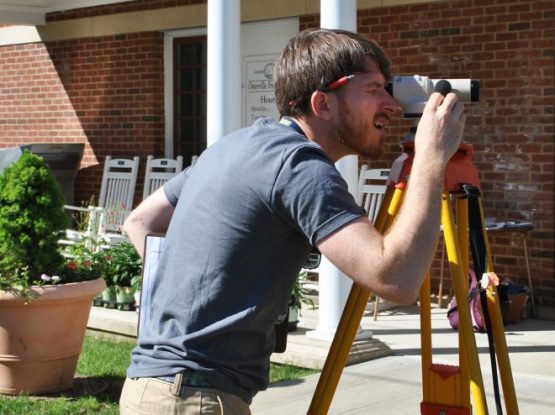 Civil Engineering
Our engineers enjoy collaborating with other design professionals to provide innovative design solutions for the environmental challenges within our communities. As a science-based firm, we apply the basic principles of hydrology, chemistry, soil science, biology, and ecology to all our engineering designs. Our engineering staff takes pride in being "out-of -the box" thinkers and problem solvers who work with our clients as a team to provide cost-effective sustainable solutions to complex problems. We provide services to federal, state and local agencies as well as private clients in the fields of wastewater and stormwater management, water supply, coastal resiliency, streambank restoration, and residential and commercial site design.
Survey
Our survey crew work with design engineers and other staff to create a streamlined process of field survey, and site conditions which result in efficient and informed designs. We use state-of-the-art data collectors and total stations to produce surveys for a variety of projects, including: topographical surveys, existing conditions surveys, wetlands delineations, permitting, planning, and feasibility studies, property-line surveys for subdivisions, easement plans, and lot staking, construction surveys for layout and As-built drawings, Land Court surveys for lot creation and condominium registration, and ALTA surveys.
Construction Administration
We recognize that comprehensive and timely administration of information is key to progressing through each construction project. Our staff can manage public and private construction projects of various sizes and complexities. We handle permitting and design through bid advertisement, contractor evaluation and selection, construction estimates, project administration, schedule tracking and negotiation.
Stream Restoration
Many of our rivers and streams have taken quite a beating over the years from increased stormwater flows, vegetative buffer loss, and channel alterations. These impacts can lead to loss of habitat and fish passage, stream bank erosion, and floodplain disconnection. Restoring the hydrologic and ecological function of these waterways can be an important part of watershed restoration planning and may include culvert replacements, dam removal, stream bank stabilization, floodplain restoration, buffer planting, and other techniques.
Historically, rivers have been a community gathering place–riverwalks, recreational paths, and other urban revitalization projects can reconnect people to these places. Some of our favorite restoration projects are cross-disciplinary projects. We can provide survey, wetlands science, site remediation, master planning and design charettes, stormwater engineering, path design, and stream restoration services.
Shoreline Resilience
Rising seas, increased storm intensity, and shifting sands can wreak havoc on our coastal beaches. Community investments in living shorelines, dune stabilization, and enhancement of natural infrastructure such as coastal wetlands can help build resiliency to climate change. Protecting infrastructure from coastal flooding and shoreline erosion is an important component of community hazard mitigation planning.
"Your support in assisting the Cape Cod Community College with the engineering has been exceptional. I would welcome the opportunity to work with Horsley Witten on future projects and could easily recommend you for future endeavors."
Jeff Marcotte, Director of Facilities, Cape Cod Community College, MA