Looking for a Career?
The Horsley Witten Group is always looking to add professionals to our team who can support a wide range of technical work and foster corporate growth. The work environment encourages collaboration and pushes employees to broaden their horizons and take on new challenges. Fun, creative, smart, and motivated professionals characterize our staff at all levels. We also have several office locations, more than one of which may be able to accommodate staff member additions. *We are currently working remotely.
Current openings are listed below. If nothing is listed today, feel free to reach out and send a résumé and cover letter to hwinfo@horsleywitten.com.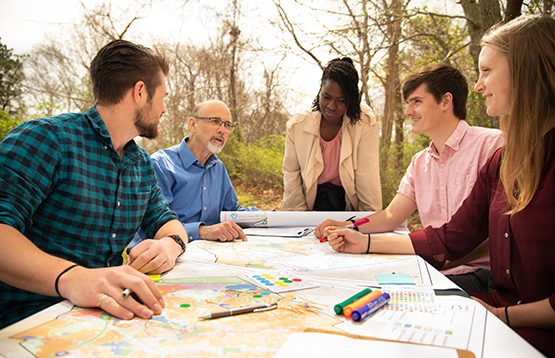 Human Resources Manager (part-time)
Horsley Witten Group is looking for a Human Resources Manager to join our growing and dynamic environmental consulting firm in our Sandwich, MA location. This is a part-time position, working the equivalent of three days each week. The position may or may not evolve into a full-time position in the future.
Duties/Responsibilities:
Track trends, best practices, regulatory changes, and innovative technologies in human resources, talent management, and employment law compliance (federal, state, local)
Evaluate and recommend new approaches, policies, and procedures to drive continuous improvement and best practice sharing
Support corporate diversity initiatives and assist with continued efforts to be a welcoming and inclusive organization
Performs routine tasks required to administer human resource programs including but not limited to compensation, benefits, and leave; disciplinary matters; disputes and investigations; performance and talent management, morale; occupational health and safety; and training.
Align talent strategies by identifying short- and long-term staffing needs
Work with the business office team to administer on-boarding and other processes as needed
Manage employment-related inquiries from applicants, employees, referring complex and/or sensitive matters to the appropriate staff
Required Skills/Abilities:
Excellent communication skills
Excellent interpersonal, negotiation, and conflict resolution skills
Excellent organizational skills and attention to detail
Strong analytical and problem-solving skills
Ability to act with integrity, professionalism, and confidentiality
Proficient with Microsoft Office Suite or related software
Education and Experience:
Bachelor's degree in Human Resources, Business Administration, or related field required
Proven performance in a human resource management position is preferred
SHRM-CP or SHRM-SCP a plus
Phone calls are welcome for any individual who prefers phone communication due to a disability and these inquiries can be addressed to Jane Estey at 508-833-6600. For all other individuals, please email résumé and cover letter to hwinfo@horsleywitten.com.
Project Planner/Manager
Horsley Witten Group has an immediate opening for a self-starter project planner/manager based in our Sandwich, MA office to both develop, lead, and support the various fast-paced projects the firm maintains with the U.S. EPA and other clients. In this position you would work with other staff to create both in-person and virtual training events that aid both governmental and private clients in preparing for, mitigating against, responding to, and recovering from both natural and man-made disasters. Training events will range from seminars and workshops to full scale exercises, with an emphasis on tabletop and functional exercises. Training event development and facilitation support includes:
Lead all aspects of training event planning including meetings and coordination with the client and designated planning team
Oversee HW event support staff
Coordinate with and confirm qualified presenters
Support all aspects of event logistics
Facilitate and lead discussions on a wide variety of topics during the events
Produce detailed event summaries and after-action reports
Identify action items and support clients with implementation
In addition, in this position you will have the opportunity to develop drinking water and wastewater emergency preparedness and response focused training materials, outreach products, and presentations for a national audience.
Potential candidates will have:
A bachelor's degree from an accredited (or otherwise accomplished) university
5 years' experience that includes documented experience managing projects
The ability to manage work for multiple deadlines simultaneously
The ability to organize training events and facilitate discussion
Strong research and report writing skills
Public speaking skills
Willingness to travel in the lower 48 states, up to 20% of your time (though travel may be limited initially due to COVID-19)
Proficiency with the Microsoft Office Suite (e.g., Outlook, Word, Excel)
Experience with virtual training platforms (e.g., Microsoft Teams, Webex, GoToMeeting).
Other desirable (not required) qualifications include:
Experience working in the environmental or planning field
A basic understanding of or interest in the drinking water and wastewater sector
Incident Command System/National Incident Management System (ICS/NIMS) qualifications
Interested candidates should provide a professional writing sample and references.
Scientist/Engineer/Emergency Response Planner
with a focus in Cybersecurity
Horsley Witten Group is expanding the services we currently provide into the fast-growing field of cybersecurity as it relates to drinking water and wastewater utilities. This position reflects changing times and emerging issues and, as such, HW is approaching this employee search with some flexibility. For the first several years of employment, the successful candidate will focus primarily on cybersecurity services, helping us to meet upcoming contract assignments. These assignments will regularly include:
Assessments of current cybersecurity practices used by utilities to determine if they are capable of preventing and/or responding to a cyber-attack
Development of cybersecurity training materials for utilities and state and federal officials involved in regulatory oversight of drinking water and wastewater utilities
Leadership of virtual and in-person training sessions for utility managers and operators
Oversight of work products and project deliverables
In addition, the candidate will have an opportunity to work with other staff to develop both in-person and virtual training events that aid both governmental and private clients in preparing for, mitigating against, responding to, and recovering from both natural and man-made disasters. HW has developed a reputation as a leader in developing events that promote preparedness and coordination of the drinking water and wastewater sector with jurisdictional response partners (e.g., police, fire, emergency management, public health).
As with almost all our employees, we expect the successful candidate will grow professionally to assist with other water resource projects (science and/or engineering) and perform in a collaborative, multi-disciplinary setting. Overnight travel is not required initially, but it may be as more trainings are conducted in-person post-COVID.
Our preference for this position is an emergency response planner, water resource scientist/engineer, or water/wastewater utility operator/manager who can help with our cybersecurity assessments and trainings for drinking water and wastewater utilities across the U.S.A. A bachelors or master's degree in emergency planning, environmental science or engineering with five years of experience is preferred. For these candidates, experience with cybersecurity topics and/or a cybersecurity certificate is a plus.
As described above, in accordance with our flexible approach, HW also would consider candidates who have dedicated much of their studies and career to cybersecurity, but also demonstrate an ability to apply these skills to the drinking water and wastewater sector.
LANDSCAPE DESIGNER
Horsley Witten Group is looking for a Landscape Designer with 2-7 years of experience to provide design support for a wide variety of environmental, park, site development, and restoration projects. The position will primarily support our New England public and private sector clients. The office from which this position is based is not pre-determined and HW expects to accommodate a significant level of "at home" work until we return to more frequent office visits post-pandemic.
Job activities would include:
Site design, grading and drainage, and planting plans from concept through construction
Cost estimating
Drafting support for production (AutoCAD) of design plans and construction details
Graphic support including plans, sections, elevations, perspectives for the inclusion in reports, presentations, and outreach materials
Developing hand-drawn concept plans and sketches to effectively convey design ideas
Fieldwork including site assessments and construction oversight
Coordination with sub consultants or allied professionals' design staff (Architects, Landscape Architects, Planners, etc.)
The position requires strong experience in site design, grading and drainage, planting design, and construction details. Candidates must also be proficient with AutoCAD, Microsoft Office, and the Adobe Suite software. The ideal candidate should be a self-starter, enjoy working in a team environment, and be a good communicator. The candidate is not required to be a registered landscape architect but should be prepared to demonstrate they are working towards registration.
No phone calls. Please email résumé and cover letter to hwinfo@horsleywitten.com
Horsley Witten Group, Inc. is an Equal Opportunity Employer. All qualified applicants will receive consideration for employment without regard to race, color, religion, sex, sexual orientation, gender identity, national origin, veteran status, or disability.