Looking for a Career?
The Horsley Witten Group is always looking to add professionals to our team who can support a wide range of technical work and foster corporate growth. The work environment encourages collaboration and pushes employees to broaden their horizons and take on new challenges. Fun, creative, smart, and motivated professionals characterize our staff at all levels. We also have several office locations, more than one of which may be able to accommodate staff member additions. *We are currently working remotely.
Current openings are listed below. If nothing is listed today, feel free to reach out and send a résumé and cover letter to hwinfo@horsleywitten.com.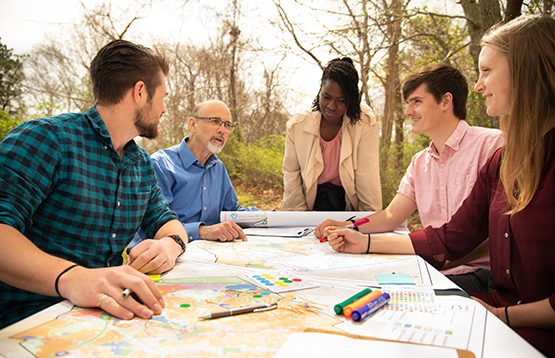 Human Resources Manager (part-time)
Horsley Witten Group is looking for a Human Resources Manager to join our growing and dynamic environmental consulting firm in our Sandwich, MA location. This is a part-time position, working the equivalent of three days each week. The position may or may not evolve into a full-time position in the future.
Duties/Responsibilities:
Track trends, best practices, regulatory changes, and innovative technologies in human resources, talent management, and employment law compliance (federal, state, local)
Evaluate and recommend new approaches, policies, and procedures to drive continuous improvement and best practice sharing
Support corporate diversity initiatives and assist with continued efforts to be a welcoming and inclusive organization
Performs routine tasks required to administer human resource programs including but not limited to compensation, benefits, and leave; disciplinary matters; disputes and investigations; performance and talent management, morale; occupational health and safety; and training.
Align talent strategies by identifying short- and long-term staffing needs
Work with the business office team to administer on-boarding and other processes as needed
Manage employment-related inquiries from applicants, employees, referring complex and/or sensitive matters to the appropriate staff
Required Skills/Abilities:
Excellent communication skills
Excellent interpersonal, negotiation, and conflict resolution skills
Excellent organizational skills and attention to detail
Strong analytical and problem-solving skills
Ability to act with integrity, professionalism, and confidentiality
Proficient with Microsoft Office Suite or related software
Education and Experience:
Bachelor's degree in Human Resources, Business Administration, or related field required
Proven performance in a human resource management position is preferred
SHRM-CP or SHRM-SCP a plus
Phone calls are welcome for any individual who prefers phone communication due to a disability and these inquiries can be addressed to Jane Estey at 508-833-6600. For all other individuals, please email résumé and cover letter to hwinfo@horsleywitten.com.
LANDSCAPE DESIGNER
Horsley Witten Group is looking for a Landscape Designer with 2-7 years of experience to provide design support for a wide variety of environmental, park, site development, and restoration projects. The position will primarily support our New England public and private sector clients. The office from which this position is based is not pre-determined and HW expects to accommodate a significant level of "at home" work until we return to more frequent office visits post-pandemic.
Job activities would include:
Site design, grading and drainage, and planting plans from concept through construction
Cost estimating
Drafting support for production (AutoCAD) of design plans and construction details
Graphic support including plans, sections, elevations, perspectives for the inclusion in reports, presentations, and outreach materials
Developing hand-drawn concept plans and sketches to effectively convey design ideas
Fieldwork including site assessments and construction oversight
Coordination with sub consultants or allied professionals' design staff (Architects, Landscape Architects, Planners, etc.)
The position requires strong experience in site design, grading and drainage, planting design, and construction details. Candidates must also be proficient with AutoCAD, Microsoft Office, and the Adobe Suite software. The ideal candidate should be a self-starter, enjoy working in a team environment, and be a good communicator. The candidate is not required to be a registered landscape architect but should be prepared to demonstrate they are working towards registration.
No phone calls. Please email résumé and cover letter to hwinfo@horsleywitten.com
Horsley Witten Group, Inc. is an Equal Opportunity Employer. All qualified applicants will receive consideration for employment without regard to race, color, religion, sex, sexual orientation, gender identity, national origin, veteran status, or disability.