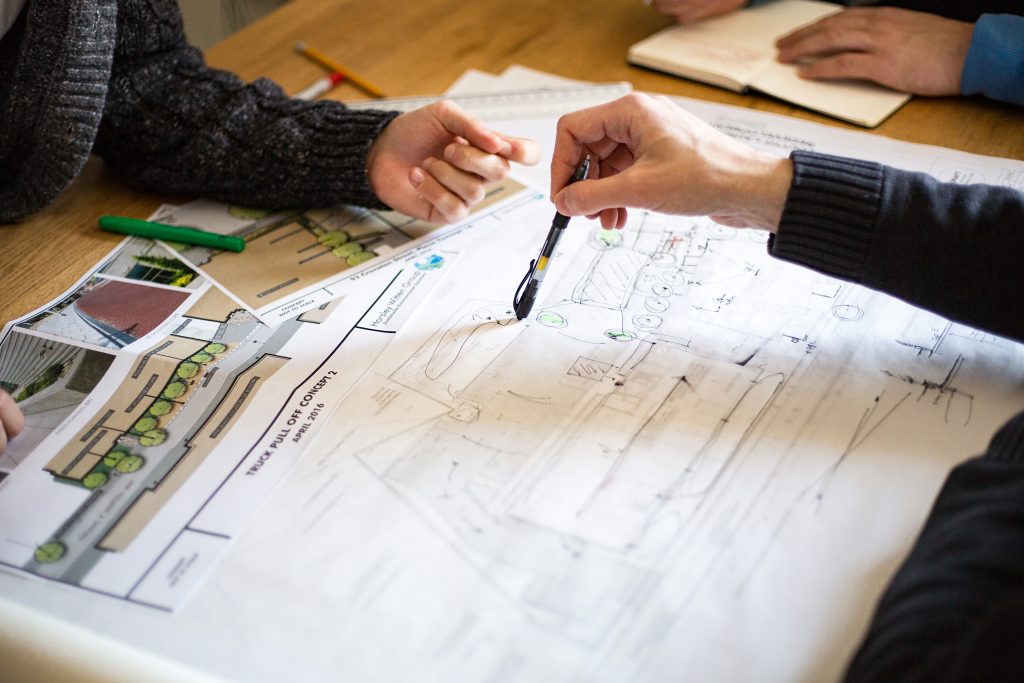 Does your community need a master plan? Do you need to facilitate a public workshop? How are you going to effectively engage and educate the public? Often in the planning process, we struggle with opposition and misunderstanding. Our planners have the experience to navigate these treacherous waters. We love to plan. We love to communicate with, listen to and inform the public. We are experts in designing solutions that can address a wide range of complex issues. Let our planners facilitate and guide your community to success.
Community Master Plans
Our planners work with communities nationally to develop customized Community Master Plans and Hazard Mitigation Plans. Our portfolio includes over a dozen plans in the New England region, as well as projects in Arkansas, South Carolina, and Maryland.
Neighborhood/District Planning
We can help a neighborhood articulate its vision for the future through careful process design. We then apply our expertise with coalition building, physical design, and zoning reform for effective implementation.
Community Engagement
Our planners are trained in the arts of listening, facilitation, and public process design. Tools and techniques include conventional and social media campaigns, focus group discussion, pop-up events and displays, public forums, project galleries, working group facilitation, and one-on-one interviews.
Regulatory Reform
We have decades of experience helping communities translate policy into enforceable standards. Our planners have successful projects with zoning ordinances, subdivision regulations, general ordinances, health regulations, and state legislation.
Climate Resilience & Adaptation
As environmental conditions continue to change, our policies, investments, and infrastructure needs to adapt. We help public and private entities understand the implications of climate change and how to plan accordingly.
Integrated Water Management
Water supply, wastewater, and stormwater systems must be planned and designed holistically to achieve truly sustainable infrastructure and the preservation of natural flow systems that support a full range of ecosystem services.
Watershed Assessment/Planning
Our planners, engineers, and scientists work together to identify long-term solutions to water quality, land use, and ecosystem challenges.
Coastal Resources Management
We focus on the multiple linkages between land-use and coastal ecosystems. Our approach features close cooperation with private and public interests, innovative technologies, expert scientific investigations, and strong community participation. Deliverables include the development of water budgets, evaluation of water quality and pollutant sources, hydrologic and habitat assessments, watershed delineation, public outreach and training, review of federal, state, and local regulations, and identification of best management practices.
GIS Services
Spatial data development and analysis add depth to municipal and environmental planning efforts. Our technicians can visualize trends, build inventories, and interface with modeling software within cutting edge GIS platforms.
"Our experiences with the HW team have been superb, including Folly Road. They are first-rate collaborators. Their technical work was the best we've seen in their areas of specialty, and they were nimble and responsive to our questions and directions."
Victor Brandon Dover, Dover Kohl & Partners, Coral Gables, FL