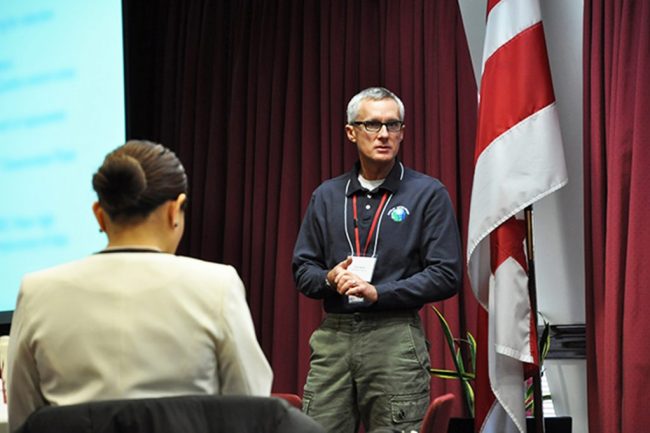 All Hazards Planning
Horsley Witten Group works with clients in both the government and private sectors to develop refine and update emergency preparedness and response plans. By working closely with clients and their response partners, we ensure that plans will aid agencies and jurisdictions in preparing for, mitigating against, responding to and recovering from both natural and man-made disasters.

Hazard Mitigation Planning
Hazard mitigation is the effort to reduce loss of life and property by lessening the impact of disasters. We work with clients to develop community-specific hazard mitigation plans to qualify for FEMA grant funding, as well as with government agencies to develop national hazard mitigation planning guidance.

HSEEP Exercises
We follow the Homeland Security Exercise and Evaluation Program (HSEEP) methodology as the basis for developing and conducting emergency response exercises. The firm designs both discussion-based and operations-based exercises, working with an exercise planning team of local stakeholders. Exercises are objective-based and our staff creates the"story" that allow participants to discuss and practice targeted capabilities of their response and/or recovery procedures and plans.

The Horsley Witten team of experienced emergency preparedness planners are actively supporting COVID-19 response remotely in our nation's capital by working with the District of Columbia Water and Sewer Authority (DC Water) Incident Management Team. Read more…

NIMS Training
We provide National Incident Management System (NIMS) training in all 50 states. The firm frequently updates training materials with the lessons learned and best practices collected during its interactive training sessions. We customize the training to meet sector specific needs while covering the standard NIMS material. HW instructs in all levels of Incident Command System training to include position specific training.

Specialty Workshops & Training for Critical Infrastructure and Key Resources
We produce and deliver specialized workshops for diverse audiences (e.g., critical infrastructure owners, emergency management professionals, tribes, local town officials). Topics range from active shooter roundtable discussions to cybersecurity threats and black sky power outages. The firm's team of experts will work with you to develop and facilitate a specialty event that meets your unique objectives.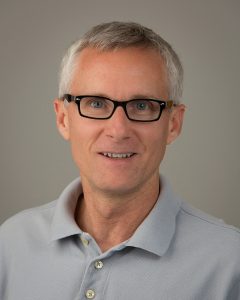 MEET OUR EXPERTS
Thomas Noble
Tom is a Senior Project Manager with 20 years of professional experience assisting government agencies and private clients in complying with the Bioterrorism Act, the Safe Drinking Water Act, the Clean Water Act, Superfund legislation, and both state and local environmental laws and regulations. His main areas of expertise include water security and emergency response training, project management and permitting, hydrologic investigations in support of wastewater treatment facilities, water resource impact analyses, groundwater modeling, technical review, and knowledge transfer.
Currently, Tom serves as the HW's water security lead, assisting the U.S. EPA Water Security Division, states, and local governments to better prepare for, respond to, and recover from water and wastewater system disasters, both natural and man-made. He is also a veteran of the armed services, having served as an engineer officer in the U.S. Army.
Read this article about Cybersecurity Assessments of 30 Drinking Water Utilities, published in the Journal of The New England Waterworks Association
508-833-6600 x 115 | tnoble@horsleywitten.com

Carl Simons

Carl Simons is a detailed, proactive planner and implementer with an expertise in plans analysis, exercise development, resource management and disaster recovery initiation. He has 30 years of experience in incident management and emergency response, gained through a successful career as an officer in the United States Marine Corps, and as an All-hazards Planner with the Massachusetts Emergency Management Agency.
Areas of Expertise:
Emergency Preparedness & Response, Training Meeting Facilitation, Water Security, All Hazard Emergency Preparedness & Response, All Hazard Exercise Development and Facilitation
508-833-6600 x 102 | csimons@horsleywitten.com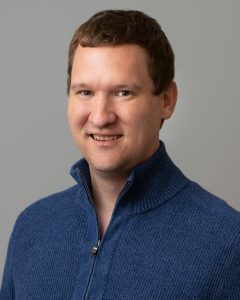 Will Keefer

Will Keefer has thirteen years of professional experience in the water sector, which includes seven years of experience in environmental consulting. His main areas of expertise include water security training, drinking water quality analysis, environmental regulatory compliance, asset management/planning, and system health monitoring gained through work in the United States, United Kingdom, and United Arab Emirates. Will schedules, develops, and facilitates a variety of U.S. EPA water sector specific training events across the United States to help water sector utilities and their response partners be better prepared for water and wastewater system disasters, both natural and man-made.
Areas of Expertise:
Drinking Water Quality, Wastewater Quality, Environmental Permitting & Compliance, Asset Management Laboratory Analysis, Emergency Preparedness & Response, Water Security Training
508-833-6600 x 103 | wkeefer@horsleywitten.com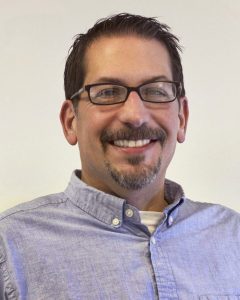 Craig Pereira

Craig has provided urban design/physical planning, hazard mitigation/emergency response/climate adaptation planning, regulatory permitting, and landscape architecture services for over ten years to municipal, state agency and private clients in Rhode Island and Massachusetts, in addition to his work with federal agencies. His range of projects includes comprehensive community plan development and updates, regional transportation planning projects ( including bike path feasibility studies), Transit-Oriented Development, GIS applications (Municipal Hydraulic Model development/updates, Buildout Analyses/Alternative Development Scenario Analyses, Municipal GIS-System development/training), Hazard Mitigation Planning (Hazard Mitigation Plan development/updates, Dam Emergency Action Plans, Benefit-Cost Analyses) and Climate Change/Adaptation Planning with EPA.
Areas of Expertise:
Urban Design and Physical Planning, Municipal Planning and Community Outreach, Regulatory Permitting, Geographic Information Systems, Hazard Mitigation/Emergency Response Planning, Climate Change/Adaptation, Landscape Architecture
401-263-6048 | cpereira@horsleywitten.com
"We all learned a great deal from this experience. My branch chief stated that he thought this was the most important project undertaken this year. It helps us with our source water protection work and our DC implementation program."
Patti Kay Wisniewski, EPA