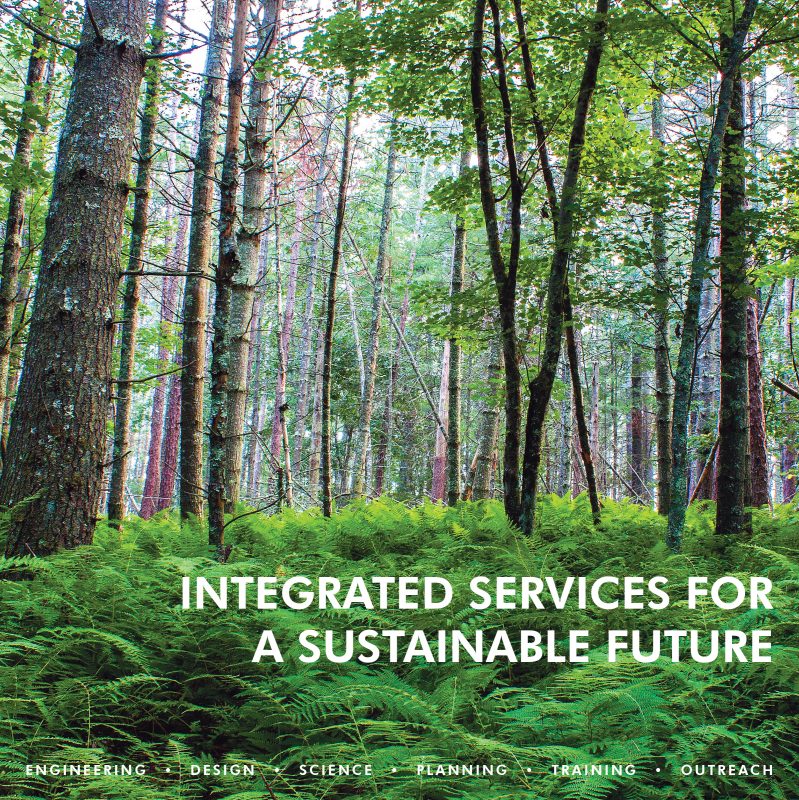 Integrated Services Brochure
When we take on a project, we apply sustainable design principles. Sustainable design promotes an integrated approach to development and redevelopment that considers natural resource protection and energy consumption through a holistic design approach. The result is development that minimizes environmental impacts, encourages economic development, and provides significant fiscal benefits over the long-term.
Our experts offer a number of different environmental services which we have listed below. If you can't find what you are looking for don't hesitate to call or email. It is most-likely that we provide that service as-well.