X-CEL EDUCATION workshops
HW is pleased to support X-Cel Education, which prepares Boston youth for green jobs in water management and conservation. Last year we facilitated training at The Pinehills wastewater treatment plant. We collaborated with Woodard & Curran, and provided a tour of the plant while we shared the plant's phased design approach with the group. HW's Bryan Massa and Josephine Ibanez spoke to the students about environmental monitoring and compliance, including emerging contaminants of concern. Josephine demonstrated the tools and supplies required for sampling projects and put the students to work collecting samples at groundwater monitoring wells. The students all commented that sampling is a lot harder than they thought it would be based on their classroom discussions! The team also spent time earlier last year with X-cel students at the Boston Public Schools where several staff members shared stormwater techniques and explained green infrastructure best practices.





Bioretention Love at the Sandwich Library
HW was back at work recently with bio maintenance. Amazing how bind weed can spread and how much sediment can collect in a forebay in a short period time. Perhaps its time for replanting! Thanks to Sandwich DPW for your participation (and hauling away of debris)!
RAIN GARDEN WORKSHOP AT THE COTUIT LIBRARY
HW's Michelle West and April Wobst from Association to Preserve Cape Cod led a rain garden workshop last summer with the new Bioretention Garden as a backdrop! The participants asked thoughtful questions and really want to "break the impervious chain" to improve water quality by building a rain garden at home! Did you know that rain gardens are not wet all the time? Did you know native plants are very low maintenance and help support the pollinators we need so badly? Learn how to build your own rain garden here.


3 Bays watershed Project
5 Year Celebration at the Cotuit Library
HW along with APCC, the Town of Barnstable, and the Cotuit Library hosted a 5 year project event last summer to celebrate project/partner achievements. The project goal is to improve water quality by reducing nutrients and bacteria entering coastal waters from stormwater runoff. Funding is provided by the U.S. Environmental Protection Agency, Restore America's Estuaries Southeast New England Program Watershed, and the MA Office of Coastal Zone Management. The group enjoyed a few presentations at the library and then headed off to view a couple of sites.
Photo by Gerald Beetham
STEM Academy — Career Exploration & Discovery Day
We believe giving back to the community is important and sharing our experience with young people is always fun! Several years ago, HW's engineers participated in the Sandwich STEM "Exploration and Discovery Day" at Sandwich High School. This annual career day is for 7th and 8th graders and introduces various careers through workshops. This is our 5th year and it just keeps getting better and better! Future engineers learned about stormwater management, and the importance of water quality as well as ways to protect the Town of Sandwich from the effects of climate change. Thanks, STEM Academy for inviting us and we hope to see you again!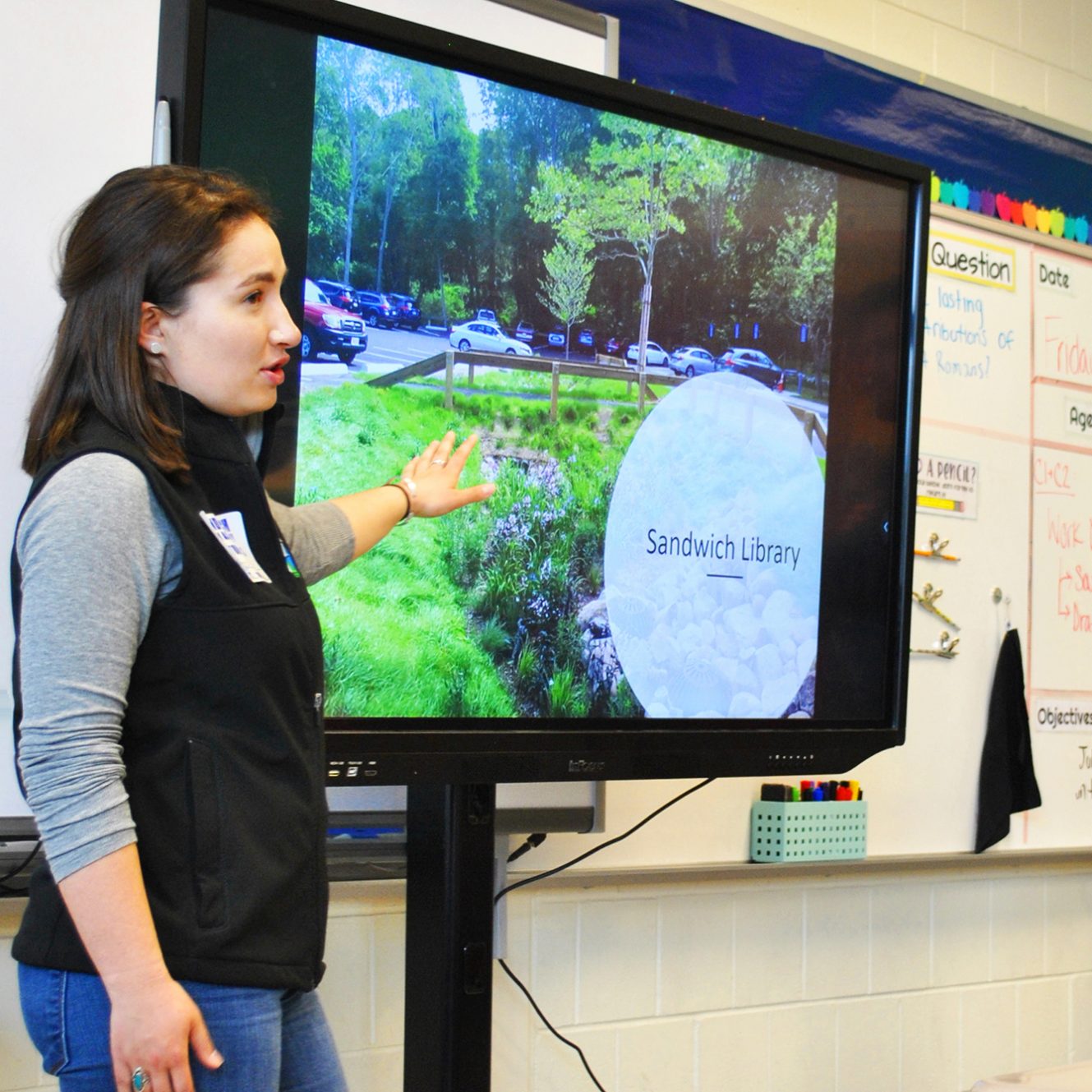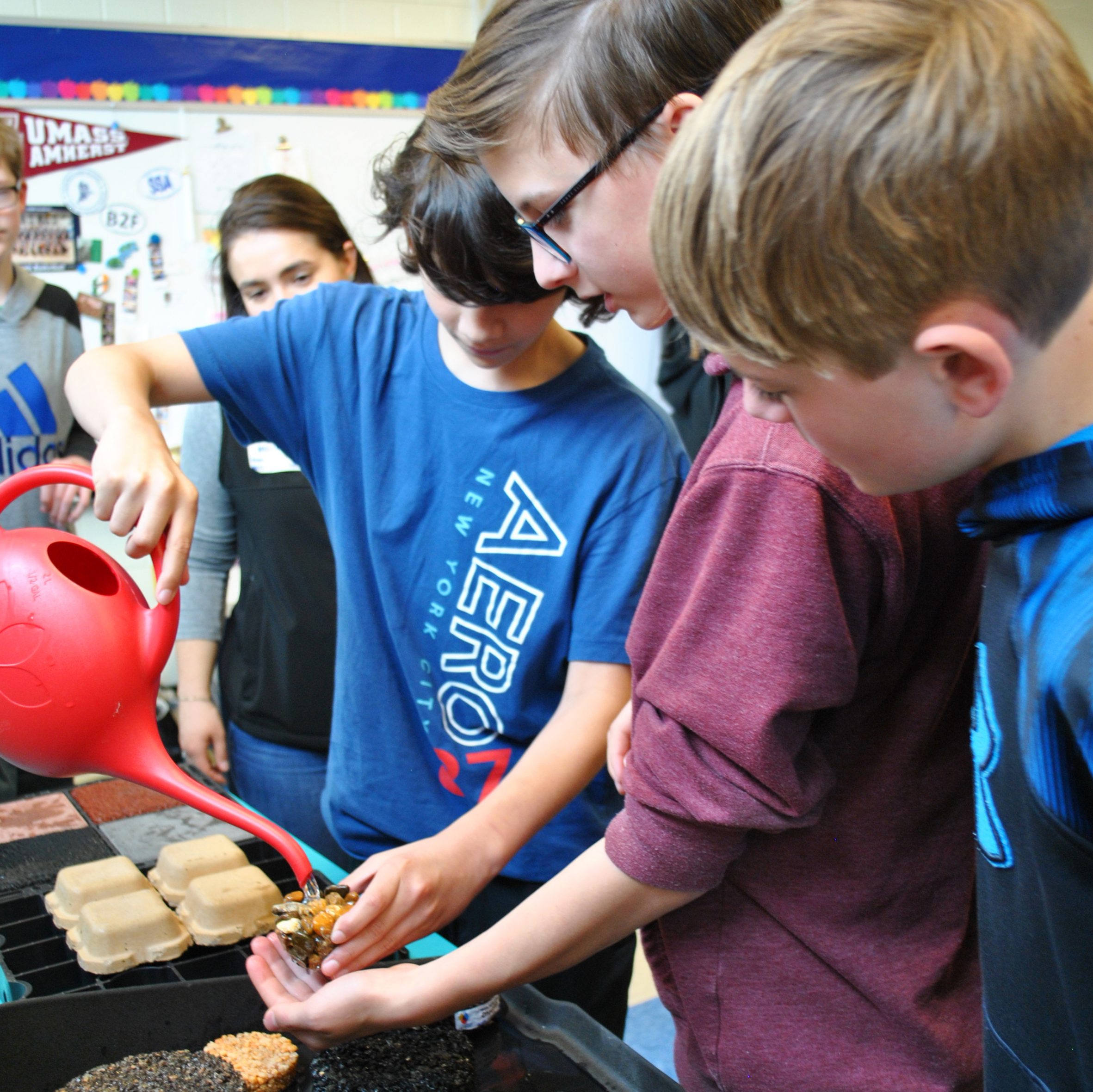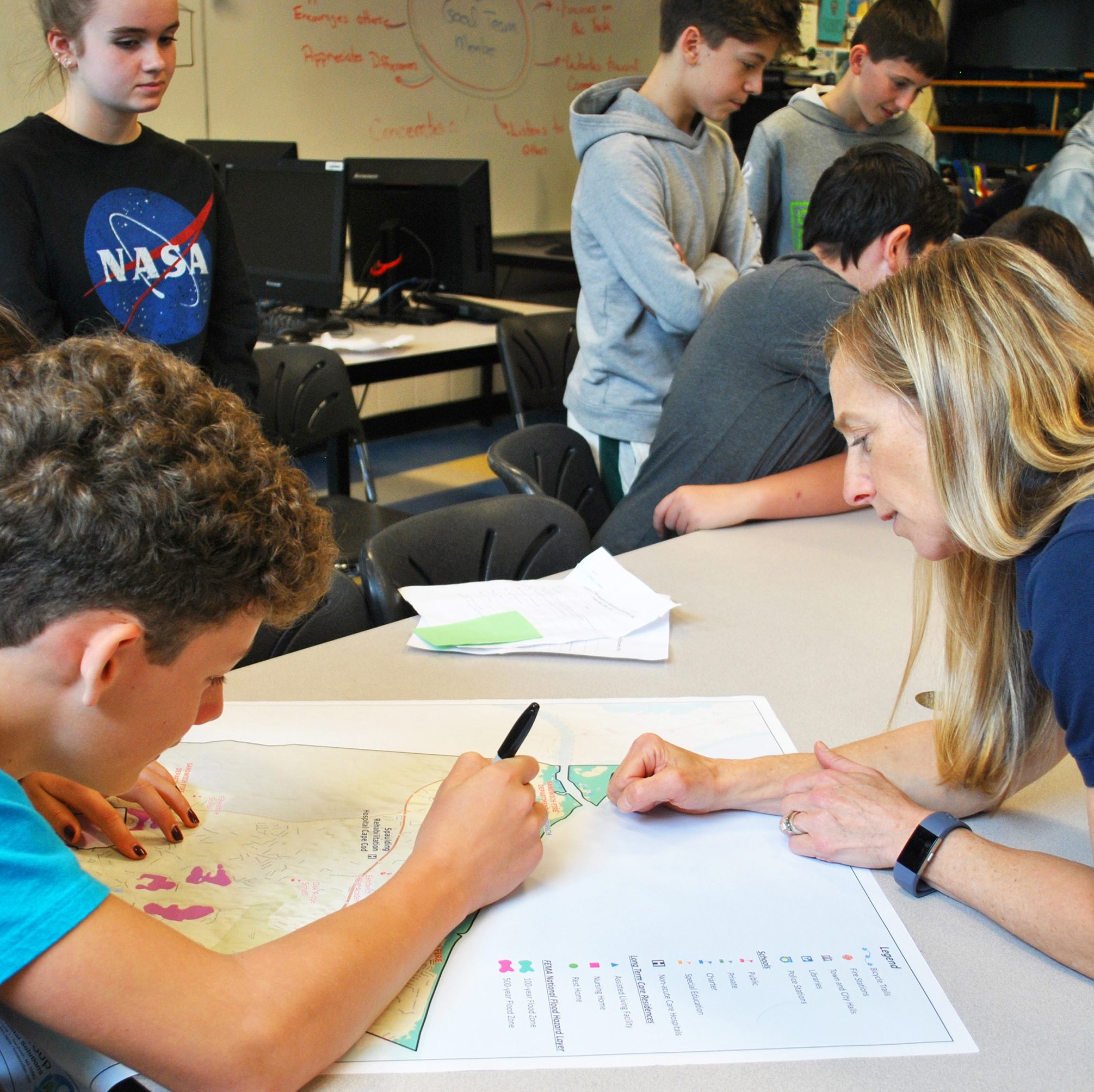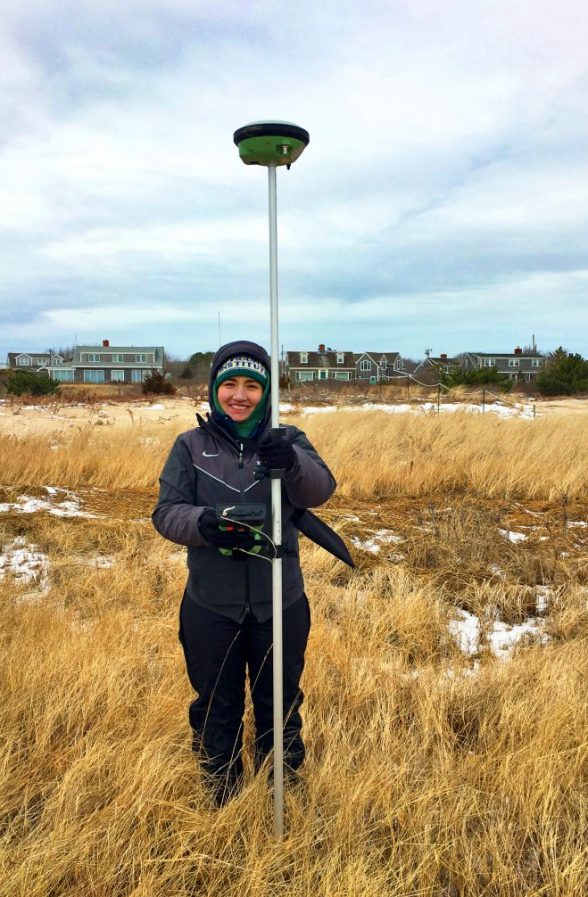 We are proud to support the following organizations through contributions and volunteerism. We believe their work to be vital in protecting our environment and support the programs that educate and encourage the public to become more involved. If you have a request, please contact us.
Our employees work hard and play hard! They also have a keen interest in volunteer work and we appreciate their efforts!
We Support…
American Council of Engineering Companies
Association to Preserve Cape Cod
Barnstable Land Trust
Boston Society of Civil Engineers
Cape Cod Climate Change Collaborative
Charles River Watershed Association
Congress for New Urbanism – New England
CREW Boston
ECO RI
Grow Smart RI
Habitat for Humanity, CC
Heritage Museums and Gardens
Housing Assistance Corporation
Ipswich River Watershed Association
MA Association Conservation Commissioners
Massachusetts Land Trust Coalition
Merrimack River Watershed Council
Mystic River Watershed Association
Narragansett Bay Estuary Program
North & South Rivers Watershed Association
Providence Stormwater Innovation Center
RI Historic Preservation
RI Green Infrastructure Coalition
Save the Bay, Narragansett, RI
Southern New England American Planning Association
Watershed Action Alliance of SE MA
Westport River Watershed Alliance
We volunteer…
American Planning Association
Barnstable Conservation Commission
Barnstable Community Preservation Committee
Barnstable Board of Health
Barnstable Land Trust Acquisition Committee
Barnstable County Incident Management Team
Buzzards Bay Coalition
CNU New England
MA Association of Conservation Commissioners
Needham Conservation Committee
Resilient Roots Cape Cod
RI, American Planning Association
RI, State Planning Council
Sandwich Historic Commission
Seekonk River Revitalization Alliance
The University of Massachusetts Dartmouth, Engineers without Borders, Student Chapter
University of Rhode Island's Watershed Watch
West Bay Land Trust, Cranston RI
X-Cel Education