Staff scientist

Sandwich, MA
Sarah started her career after graduation from Saint Anselm College working for the State of New Hampshire Department of Environmental Services conducting inspections, collecting samples, and database management. Earlier this year, she helped to facilitate a few emergency preparedness events across the country. Sarah loves her work, Cape Cod beaches, and her bulldog, Gator.
"My mentor at HW, Gemma Kite, made me feel like a part of the team, day 1"
Sarah is working for one of our largest clients, the U.S. EPA. The EPA works with private consultants like us to train water utilities on many subjects, most notably emergency preparedness training. This is perhaps one of the most complicated services to talk about here at Horsley Witten Group (acronyms abound!). Everyone understands we provide engineering, design, planning, and science services, but environmental consulting or training is a bit difficult to explain. We are hoping this conversation with Sarah helps clarify this important sector of our business.
"… after looking through the website and social media, [HW] sounded like a place I would love to work. It didn't hurt that the main office was located on Cape Cod, which was a place I had always wanted to live…"
HW: Sarah, you must like to travel as earlier this year you made a trip out west to California and Utah before that. Tell us what you did.
Sarah: I had the unique opportunity to travel with Tom Noble, Associate Principal to both Santa Rosa and Vacaville, California which is about an hour north of San Francisco to help facilitate an EPA-sponsored, 2-day workshop for the water sector on public safety power shutoffs, (PSPS) events.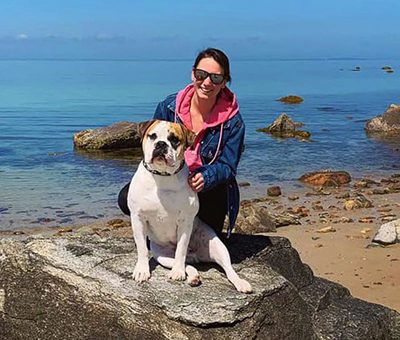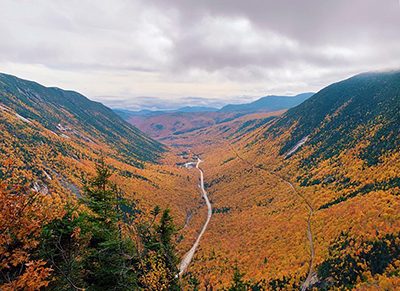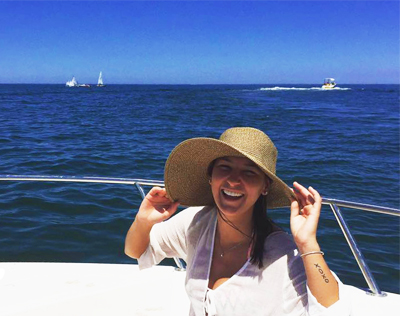 HW: That sounds like a great destination. What was the training like?
Sarah: It was a wonderful trip. Yes, I was able to go across the Golden Gate Bridge and drive through some amazing areas like "wine country." The workshops were important as California suffers from wildfires that can sometimes be inadvertently caused by sparking power lines. Therefore, when the conditions are right in California for a wildfire to start (e.g., dry, high winds), electric utilities will proactively shut down sections of their power grid. This inevitably affects the water and wastewater utilities who need to continue operating by switching over to alternate power, like generators. For this process to go smoothly, water utilities need to have standard operating procedures (SOPs) in place for preparing and responding to PSPS events as soon as they are notified by the electric utility that one is coming. It was our job to assist EPA in helping water utilities share lessons learned and best practices from past training events so that SOPs can be developed to help all water utilities, especially those who have not been affected by a PSPS yet.
HW: This sounds especially important Sarah. What do the utility staff members take away from the training exercises?
Sarah: The participants learned about the importance of coordinating and communicating with electric utilities and building relationships. The workshop also allowed them time to listen to presentations from other water utilities and electric companies about their experiences with PSPS events. They also got the opportunity to brainstorm what should be included in an SOP for PSPS events. Specifically, from these workshops, we are compiling the best practices gathered from the exercise participants and will be turning them into SOP templates that we will send back to the water utilities for their review and use. Another important component of these events was the opportunity for participants to network with one another and exchange contact information.
HW: What was your role in the training?
Sarah: I acted as a scribe during presentations and supported the small group breakout sessions by serving as a facilitator and by taking notes and recording participant comments. When I got back to the office in Massachusetts, I summarized the presentations. I also took all the notes from the participants and compiled them into one document. We are currently in the process of organizing this document and turning it into a template PSPS SOP that utilities can then customize for their unique circumstances. As more and more PSPS events occur, the utilities will have an opportunity to learn and reflect and of course take more training, share their experiences, and update their plans and SOPs accordingly.
HW: Did you receive feedback and if so, anything you can share with us?
"The format of the meeting was excellent. The speakers had relevant and informative presentations. The facilitators were great. Participation was really greatly appreciated."
HW: What did you take away from this experience and what do you look forward to doing in the future?
Sarah: I enjoyed working with Tom very much. He is a confident and knowledgeable presenter. I also learned a lot from the presentations and was proud to be part of the training team. I hope to refine my skills and learn more as the years go by so I can lead training and see more of the country as I love to travel! I never thought I would have this unique opportunity and I am so glad I found HW and can work to advance my career in this ever-changing and exciting area of emergency preparedness training!
HW: Thanks for sharing your experience, Sarah. By the way, how did you hear of HW? Happy one-year work anniversary!
Sarah: I went to a Nonpoint Source Pollution Conference in Portsmouth, NH in April of 2019 (a year ago, wow!) and saw a presentation given by Geoff Glover and Brian Laverriere on the living shoreline project HW completed in Kingston, MA. I was really interested in the project, so I decided to research more about what HW does and some of the other projects they had completed. After looking through the website and social media, it sounded like a place I would love to work. It didn't hurt that the main office was located on Cape Cod, which was a place I had always wanted to live. So, I reached out to Geoff and Brian about the potential of working for HW someday, and shortly after a "staff scientist" position was posted. And here I am!
We are glad you are here Sarah! Thanks for the interview!
Learn more about our emergency preparedness training services.