Staff Planner

Interviewed by Krista Moravec, AICP, Senior Planner
As I write this, HW staff has started week 6 working remotely due to COVID-19. We are a close group, and not being able to see our friends every day is challenging. However, HW'ers always rally, and we are still being social while social distancing. We are strongly encouraged to connect with each other outside of work-related emails. Inspired by this, and missing my colleagues, I thought I would reach out to a fellow HW planner and allow you to get to know her better. Last year we hired Fabiola Alikpokou as a Staff Planner. She works on most, if not all, of my projects. So, over the past year, we've gotten to know each other well.
When Fabiola took the position, she moved her family from Omaha to Providence. After a year, I was curious about what the Alikopkou's thought of New England, and in particular, Little Rhody. She and I got together (virtually) over a cup of tea to discuss.
"We love Narragansett Beach and the Blue Hills Reservation for hiking. It's amazing. But we try to visit random beaches. We really love the water, obviously. We didn't have that in Nebraska, so any chance that we can get to go, we go."
Krista: Thank you so much for letting me interview you! First question, we are all wondering why you even considered applying for a job in Rhode Island? Granted, we love our tiny state, but still…
Fabiola: Anthony [Fabiola's husband] and I were ready to leave Nebraska. We talked about leaving for a long time and this was our opportunity. Rhode Island was not on our radar at all. When I applied at Horsley Witten, I didn't really think anything of it. I met the qualifications, and I applied.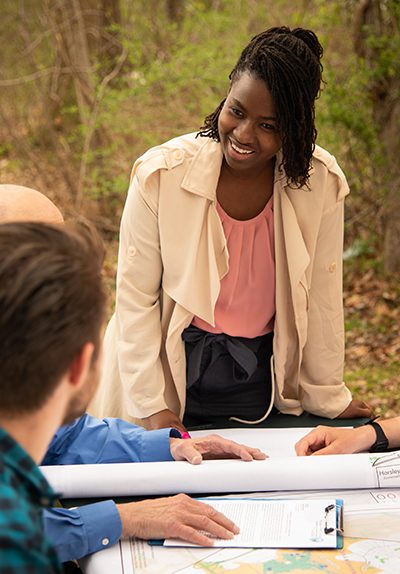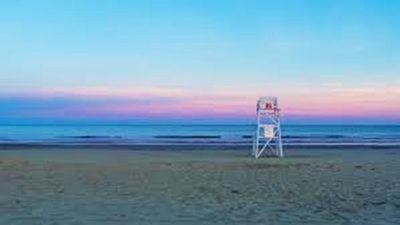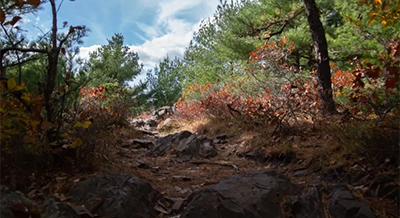 Krista: What made you decide, yes, I want to live in Rhode Island and work for HW?
Fabiola: I went through the first interview on the phone with Nate Kelly (Principal Planner). It was pretty straight forward. It wasn't until the second interview with you and Nate on Webex that I thought, I want this job! You guys seemed down to earth, but the biggest thing was the work/home life balance. It was important to me to work at a firm or agency that was flexible and realized how important family time is. I remember Nate talking about his morning routine and he said sometimes he gets in after 9 am because he has to take his kids to school. That's me! Having that kind of flexibility really impressed me. Especially moving to a whole new area. I researched Rhode Island. I listened to the Crime Town podcast. I went on Google Maps and took a virtual tour. We were, like, ok we can do this! And then I got the offer. I called my mom and said, "Guess what! We're going to Rhode Island!" She said, "What's that?" [Laughing]
Krista: Explain puppy chow and when you realized that Rhode Islanders had no idea what it was.
Fabiola: Puppy chow is a Chex mix with melted milk chocolate and peanut butter, covered with powdered sugar. It is the best thing ever! I was craving it one day. I went to the bakery section at Stop and Shop and asked the lady if they had any puppy chow. At first, she was confused. I said you know that treat with Chex mix? She said no, but maybe you can find it in the dog aisle. I laughed, but she didn't laugh with me! She was serious. That's when I texted you and asked if people here knew what puppy chow was.
Krista: [Laughing] I had no clue what you were talking about. I think I texted the same response the lady in the bakery gave you, go to the dog aisle. Do they sell it in the supermarket in Nebraska?
Fabiola: They sell it at gas stations and grocery stores. It is a treat that you can grab anywhere in Nebraska. I was really confused! [Laughing]
Krista: Like puppy chow, what was something you heard here that you had no idea what it was?
Fabiola: I still don't know what milk coffee is.
Krista: Coffee milk! It's coffee-flavored milk. Like chocolate milk, but instead of adding chocolate syrup to milk, it's coffee syrup. It's really good*, like an iced coffee.
Fabiola: [Pause] Ok I'll try it. *[I'm not sure she's convinced…]
Krista: What places have you visited? Which is/are your favorite(s)?
Fabiola: We love Narragansett Beach and the Blue Hills Reservation for hiking. It's amazing! But we try to visit random beaches. We really love the water, obviously. We didn't have that in Nebraska, so any chance that we can get, we go.
Krista: What is on your bucket list to visit this summer?
Fabiola: Hiking in the White Mountains and Acadia National Park in Maine. Anthony and Olivia [Fabiola's daughter] missed summer in Rhode Island, so we're basically going to be at the beach every day.
Krista: That is a great plan! Ok, a few professional questions… what planning issues in New England are different from Nebraska?
Fabiola: Climate change is discussed in Nebraska, but not in the forefront as it is here. And transportation. Planners in Nebraska are just starting to think about transit-oriented development. Nebraska is a huge state and it doesn't have a cohesive public transportation system that can connect you to different parts of the state. The current planning leaders are sticking to the status quo, but the younger, emerging planners are the ones who are talking about public transportation more frequently. Nebraska is a very car-oriented state, so it's hard to have that conversation. When I was an intern at MAPA [Metropolitan Area Planning Agency in Omaha], they were at the forefront and worked to show the need for a better public transportation system in the area. MAPA organized summits to talk about why we need a robust public transportation system in our state. They were making a lot of progress when I left for Rhode Island. Nebraska is starting the rapid bus transit system and a lot of folks are excited about it!
Krista: Of the projects we've been working on, which has been your favorite? Why?
Fabiola: I like open space and recreation plans (OSRP). When I started my planning career, I was not into environmental or recreational issues. I wanted to talk about social justice, housing, disparities in access to resources. But I didn't know much about environmental justice. Working on OSRP plans shows me how everything is connected and important, including having access to recreation, open space, and natural resources and the benefits received from them.
"…As an APA ambassador, I will spread the word about the field, helping to educate young folks about the planning profession and also communities of color…"
Krista: The HW planners are incredibly involved in the Rhode Island Chapter of the American Planning Association, and we brought you along with us. You are working on establishing an Equity, Diversity, and Inclusion (EDI) Committee. Can you explain the purpose of the EDI Committee and what you hope to achieve in its first year?
Fabiola: The EDI Committee will share resources and come up with ideas and activities for the chapter around equity, diversity, and inclusion in the profession. Our first event was going to be a roundtable event to discuss the book Color of Law. With the current circumstances, we've put that on hold, but I still hope to do it as soon as we can. Looking ahead, the committee will focus on ways we can help improve the planning field by diversifying it and sharing resources. EDI is a working committee and we have a lot to figure out, I'm simply happy we got the ball rolling because it is a ball that should have been rolling quite a bit ago.
Krista: I'm really excited about this, too. You are also an APA Ambassador for the RI Chapter.
Fabiola: I am! As an ambassador, I spread the word about the field, helping to educate young folks about the planning profession and communities of color. This will not only increase diversity in the field but will encourage people, particularly communities of color, to come to public meetings and get involved in the planning process where they live.
Krista: More exciting work to do! Thank you so much for bringing your perspective to HW and to our work. And thank you for letting me interview you. It was fun!