landscape Architect

Providence, RI
2020 Blog post by Jonathan Ford, P.E., Sr. Engineer
Nathan Kelly, AICP, Principal

"Landscape architecture is not just one thing in particular, it's a little bit of everything. You need to be thinking about people, nature, art, creativity, and design."
Ellen's been working with our team for about a year now and we've been sharing office space in Providence since day 1—now we are working from home in adjacent Providence neighborhoods. We've collaborated on a range of design projects, and we are struck by her remarkable versatility, the inquisitive nature of her approach to her work, and her creative talents as a designer.
Her contributions have included conceptual design at various scales of community building and landscape architecture, illustrations for regulatory documents, detailed site grading, and drainage design, and more. Over the course of the year, Ellen has been able to transition effortlessly between projects focused on landscape design, civil engineering, and regulatory reform. We appreciate her ability to effectively (and cheerfully!) communicate with colleagues and clients.
With all this versatility, Ellen's training and passion lie in the field of landscape architecture. Her passion for the work doesn't stem from just one aspect, but the mix of elements that go into designing special places. As she explains, "Landscape architecture is not just one thing, in particular, it's a little bit of everything. You need to be thinking about people, nature, art, creativity, and design." This eyes-wide-open inquisitive approach to landscape design has proven valuable and equips Ellen with the background and information needed to produce effective and unique design results.
One of Ellen's talents that made us particularly excited to bring her on board is her talent in visual arts. Ellen is an accomplished illustrator and artist, with drawings that range from traditional landscapes to fantastic creatures to complex statements about our relationship with nature. Her creativity and ability to communicate through drawing quickly and confidently, layered with the more analytical component of landscape architecture, gives her work its own signature.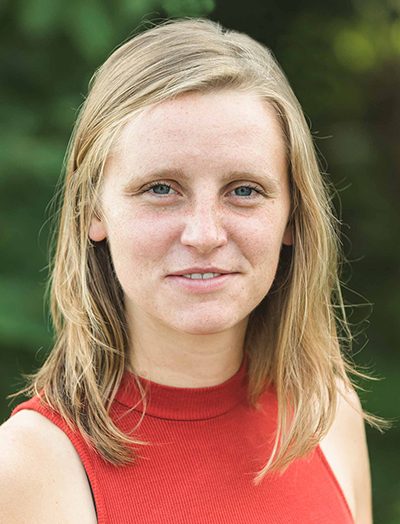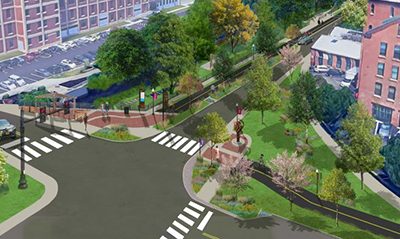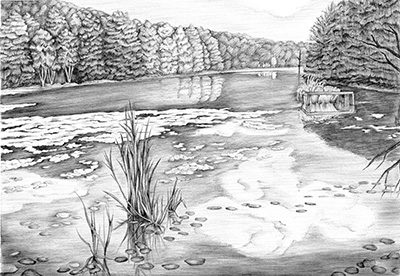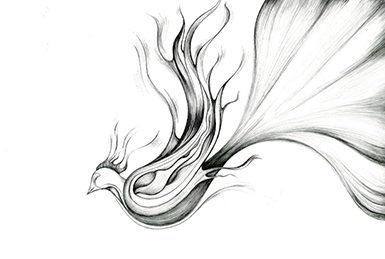 Another important source of inspiration for Ellen is her connection with nature and wild places. Having hiked the entirety of the Appalachian Trail, Ellen is no stranger to the outdoors and feels these sorts of experiences are incredibly important to our lives. Her work reflects a respect for natural processes and the idea that, in the work of landscape architecture, no space is truly designed outside of nature.
Like many of us at HW, Ellen likes the diversity of work we take on and is attracted to "interesting challenges." In Chattanooga, where we partnered with Dover Kohl to create a master plan for a 112-acre brownfield site on the banks of the Tennessee River, Ellen helped design parks and open spaces for the new neighborhoods. She also assisted with adding stormwater management best practices and helped to create a system of urban eco-canals. The project is advancing towards construction and will be a showpiece for innovative infrastructure design within a new vibrant, artistic neighborhood. Closer to home, Ellen's been helping to design urban trails, pocket parks, and kayak launch for the Woonasquatucket Greenway in Providence. True to form, her work blends an analytical and creative approach to provide a practical yet engaging design. Moving forward, Ellen brings so much to the evolution of our landscape architecture practice here at HW. As we continue to explore ecological opportunities in our design work, we look forward to her creative contributions!
Read Ellen's RIASLA blog post – "More Meadows" Post RIASLA