HW Providence wins cnu charter award
The Congress for the New Urbanism (CNU) has awarded Horsley Witten Group, a Charter Award for A Strategic Vision for Panama City's Historic Downtown and its Waterfront.
The Strategic Vision is a community plan which will direct future growth while also preserving the city's history, culture, natural, and built assets. The project is part of the recovery from Hurricane Michael, which devastated the city in 2018. Ten cornerstone ideas span infrastructure, mobility, economic development, sustainability, and quality of life objectives.
HW staff led the resilient infrastructure plan elements, including coastal adaptability planning, sustainable urban design, and green stormwater infrastructure. Congratulations Jon Ford, P.E. and Ellen Biegert, RLA!
Learn more about the project here.
Project Partners: Dover, Kohl & Partners (lead), City of Panama City, Hagerty Consulting, Hall Planning & Engineering, Partners for Economic Solutions.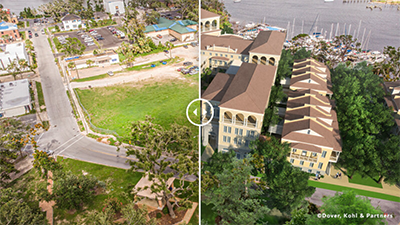 Before and After: Homes Facing McKenzie Park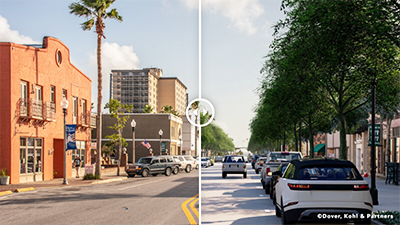 Before and After: Harrison Avenue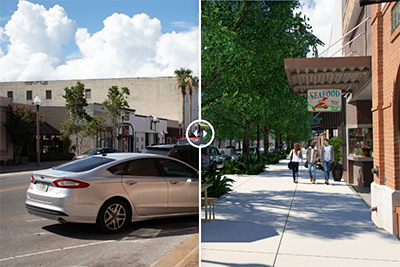 Before and After: Harrison Avenue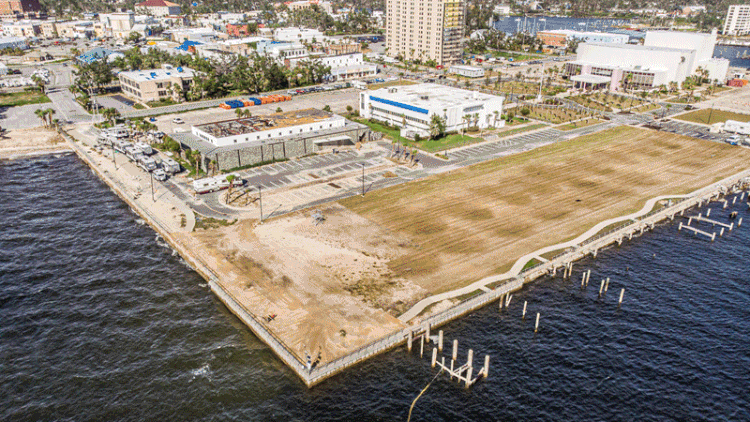 All graphics by Dover, Kohl & Partners